DeepCool QUADSTELLAR INFINITY ATX Aluminum Cutting-Edge Style RGB LED Strips Gaming Case
Comprehensive storage capacity
Cast aluminum frame front panel
Features six tempered glass panels
Cutting-edge style & premium quality
Equipped with independent GPU Chamber
Supports multiple radiators up to 360mm
Integrated four RGB LED strips via the front panel
Dedicated ventilational panels for each capsule compartment
Availability:

In Stock

Product Code:

QUADSTELLAR INFINITY

Brand:
Free delivery on orders Over 100 JOD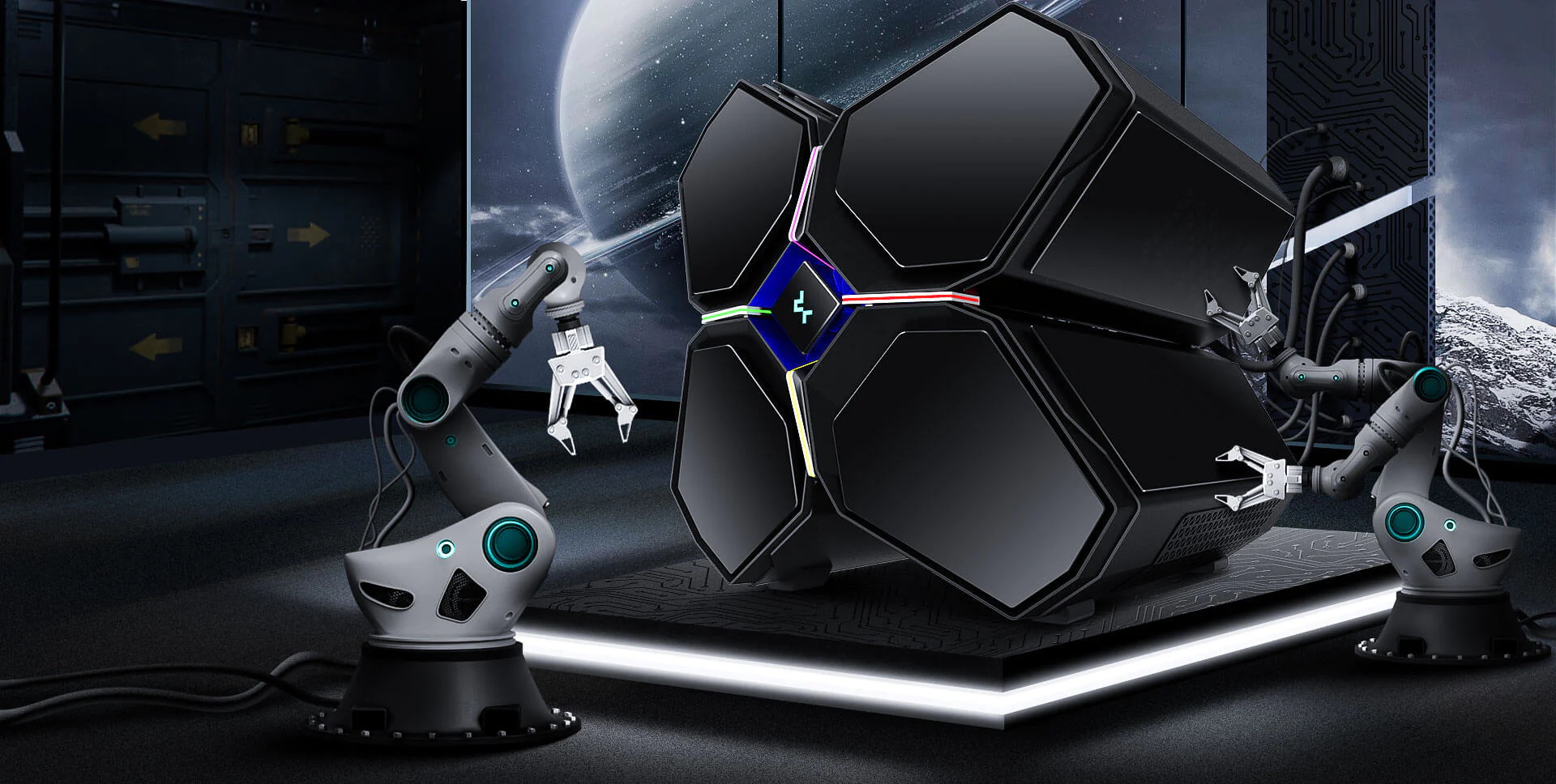 DeepCool has released the QUADSTELLAR INFINITY, a PC case that achieves high expandability and cooling efficiency in a unique design with a futuristic appearance inspired by "return from space".
The case consists of 4 blocks around the center with the DeepCool LED logo. Heat interference can be prevented by separating the main components in each block. Also, by opening and closing the front part of each block, you can add effective airflow according to the situation.
In addition, the front is equipped with four RGB LED light strips, which can be combined with the power button in the center for vivid lighting. Equipped with 6 tempered glass panels on the side of the main unit, it is possible to make the inside of the PC look beautiful.
It can accommodate up to 9x 120mm fans and 2x 80mm fans, and a maximum 360mm radiator. In addition, it has high scalability such as multiple storages and blocks for independent GPUs.
4 independent blocks
The case consists of four independent blocks to separate the main components and prevent thermal interference.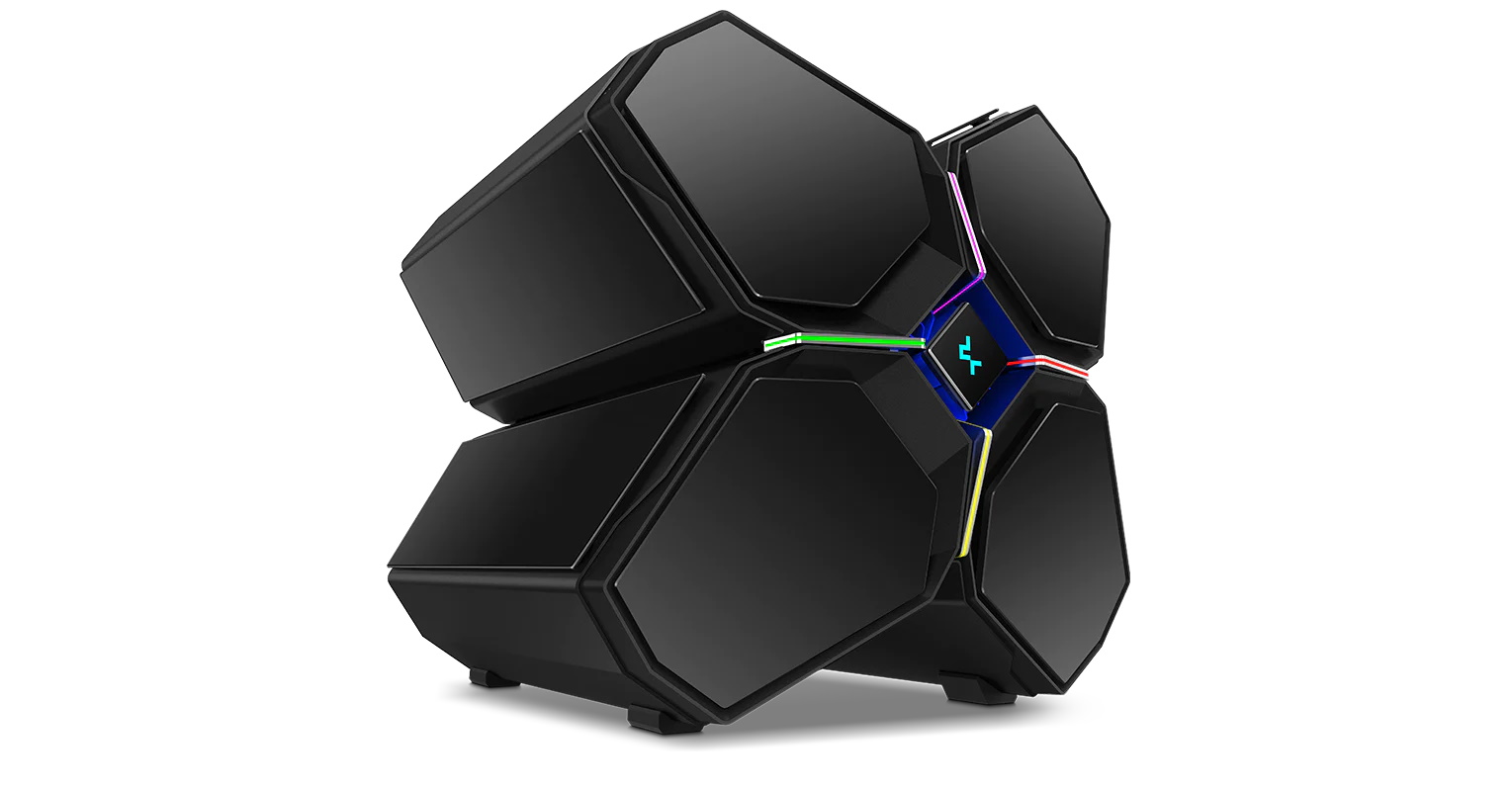 front panel
Each block has a front panel made up of an aluminum frame. Each block has a ventilation hole inside the front, and by manually opening and closing the surface panel, it is possible to adjust the airflow according to the situation.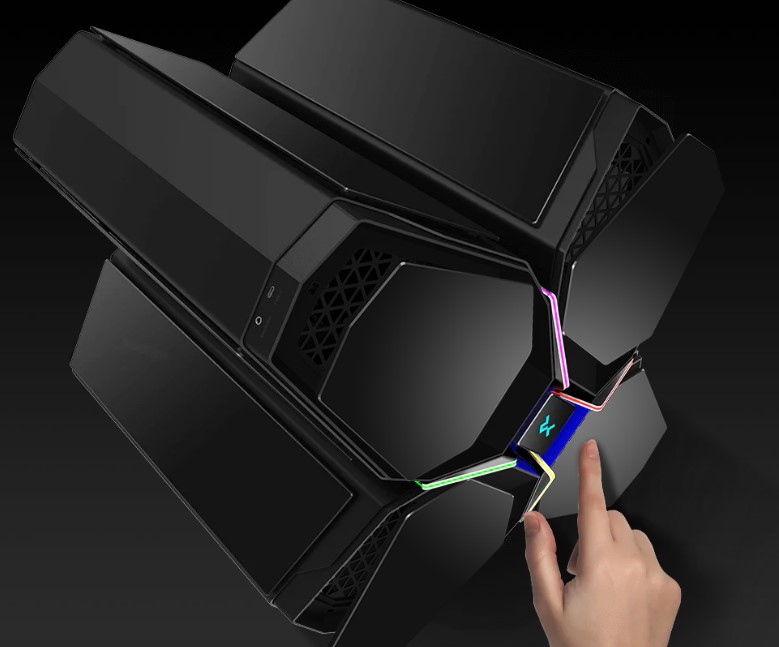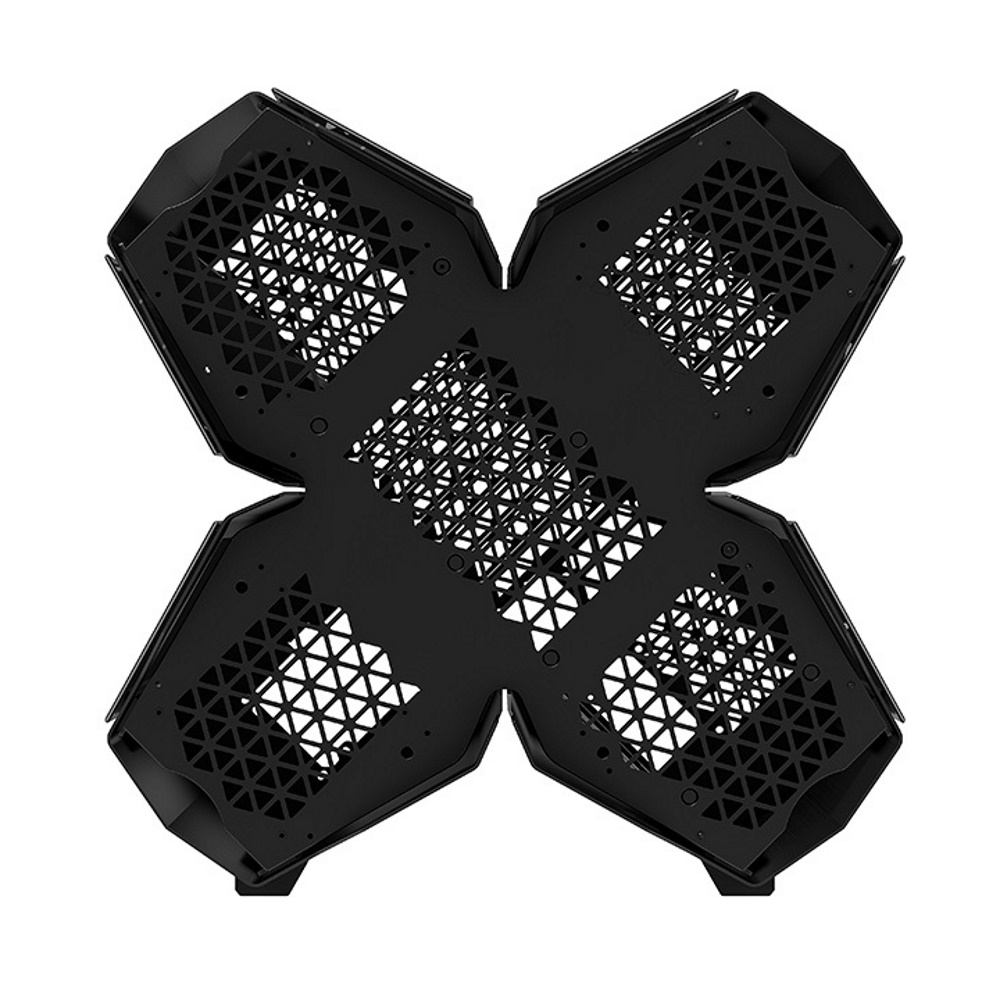 RGB LED light strip on the front
Equipped with 4 RGB LED light strips on the front, you can enjoy vivid lighting together with the central power button.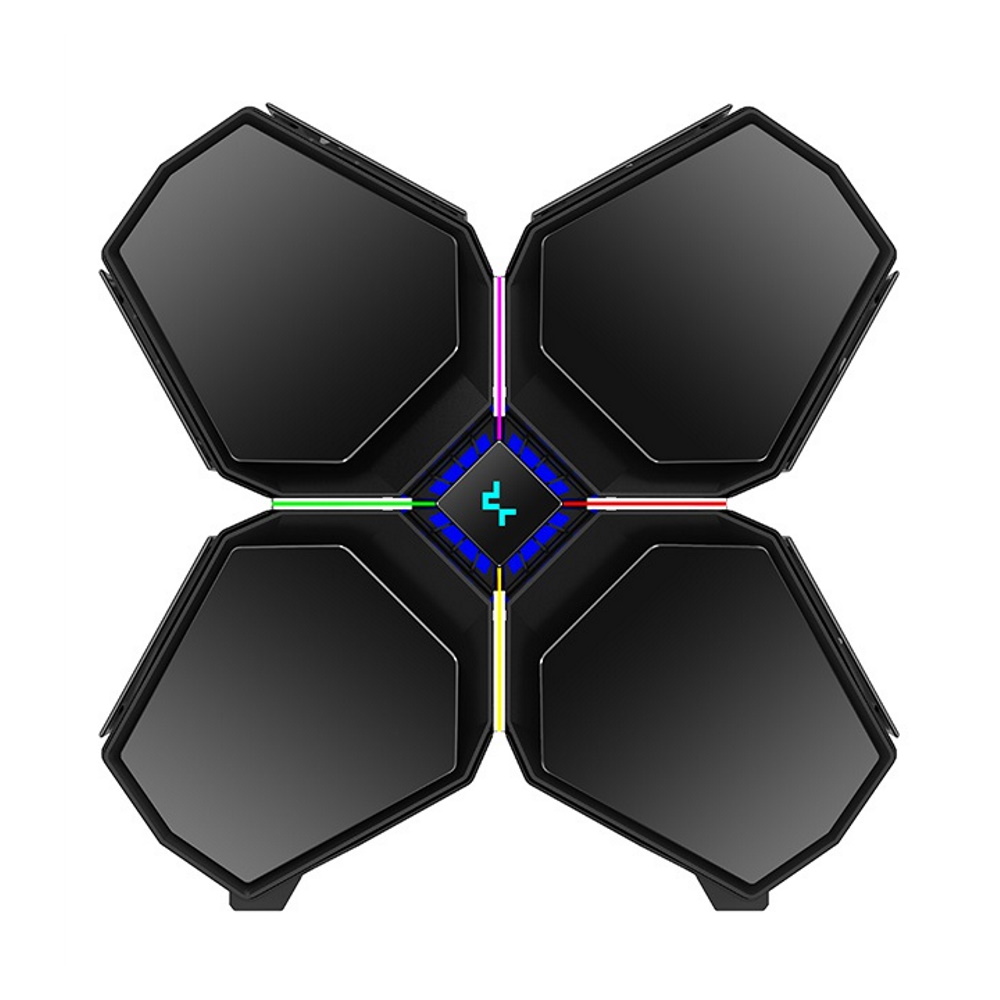 6 tempered glass panels
Equipped with 6 tempered glass panels on the side of the main body, the system inside the case can be displayed beautifully.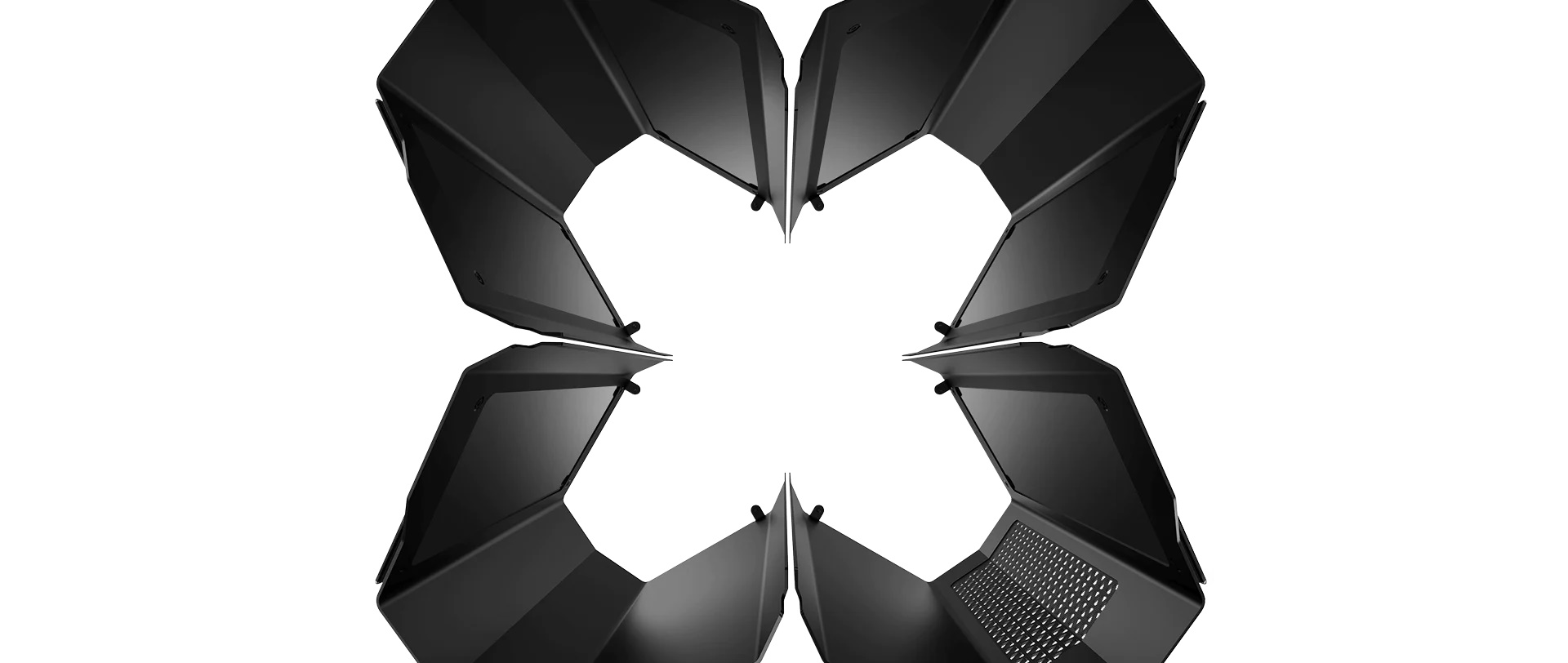 excellent cooling
Allows for up to 360mm radiator, up to 9 x 120mm fans and 2 x 80mm fans inside the case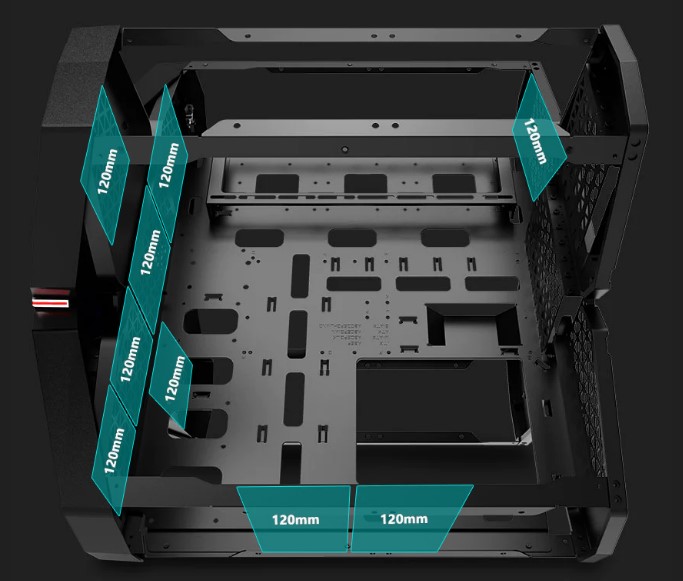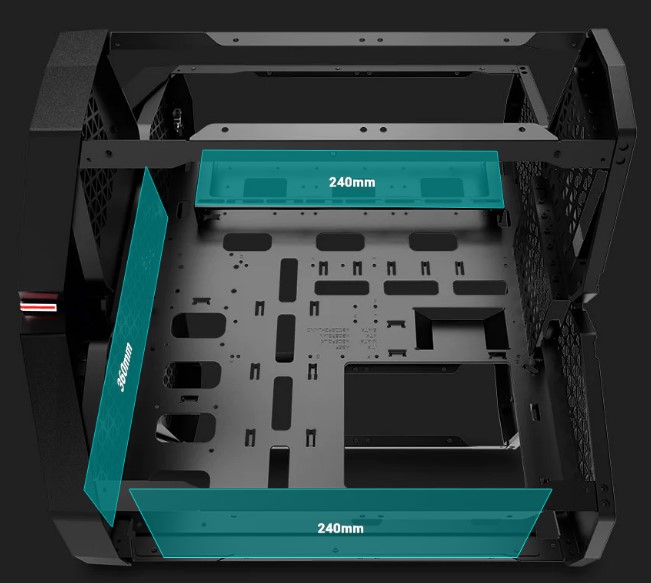 Equipped with USB Type-C port
Front I/O features a USB Type-C port and an audio jack.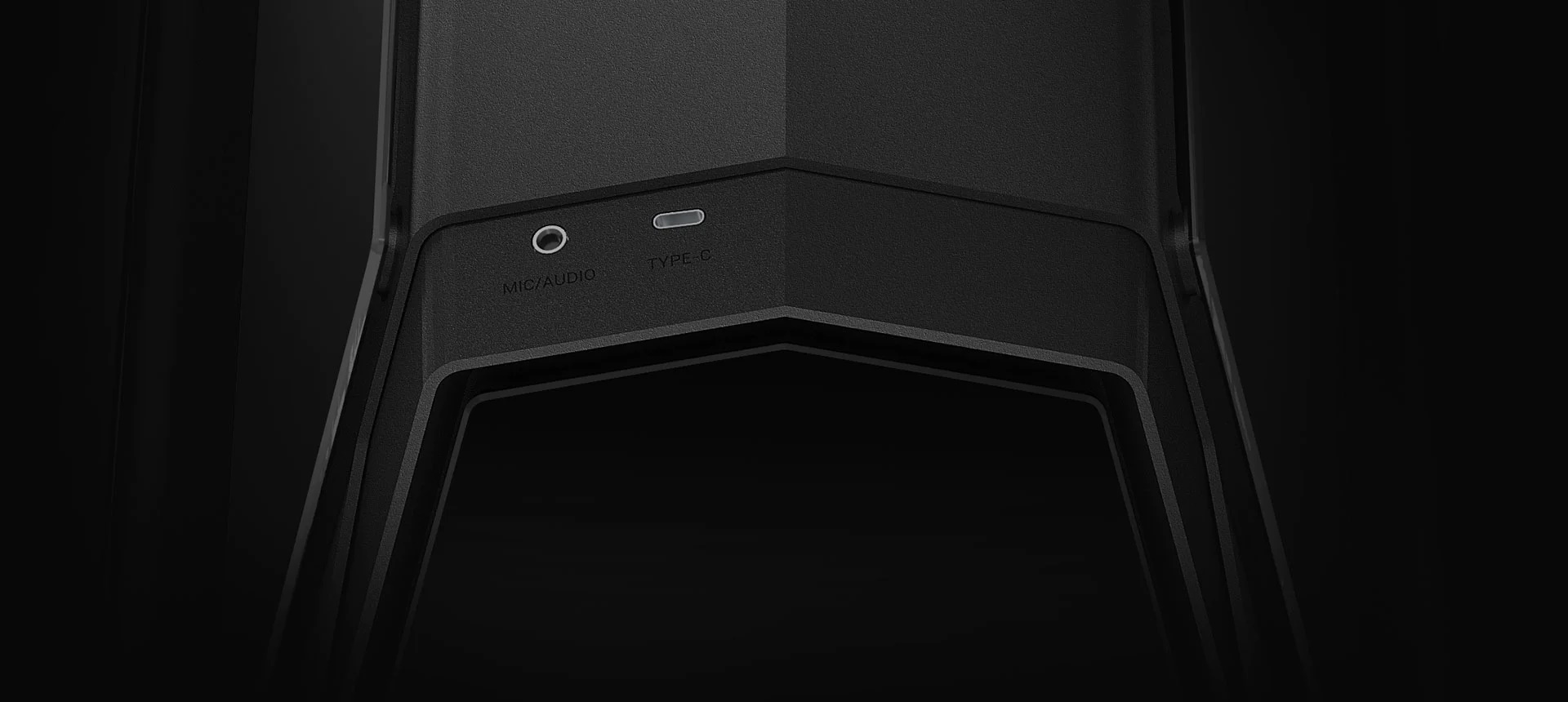 Large storage
Up to three 3.5-inch HDDs and up to three 2.5-inch SSDs can be installed.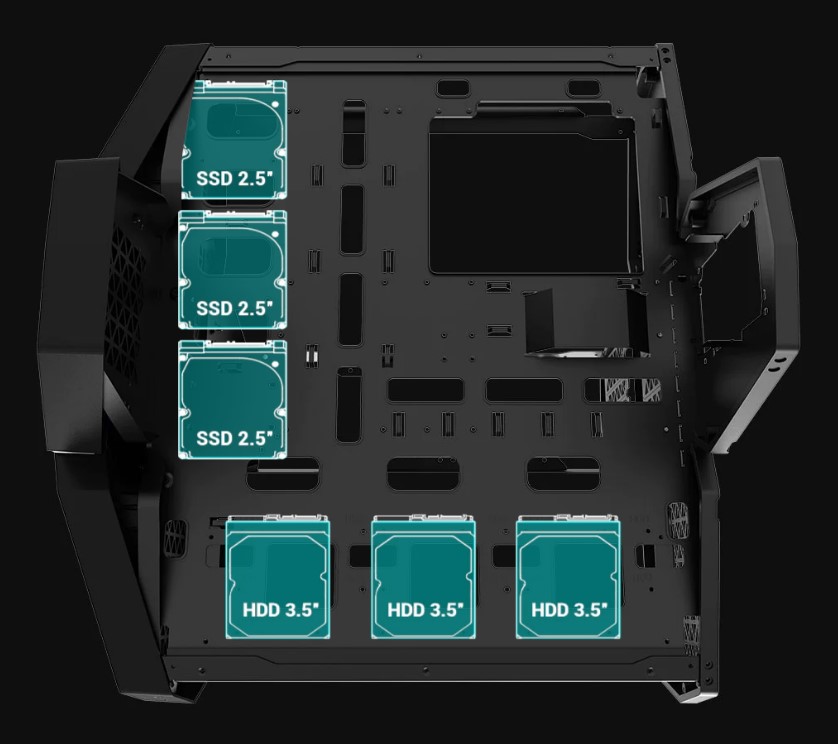 GPU can be mounted independently
By using a riser cable, it is possible to install the graphics card independently in a separate block from the motherboard.
*Riser cable is not included. Please prepare separately.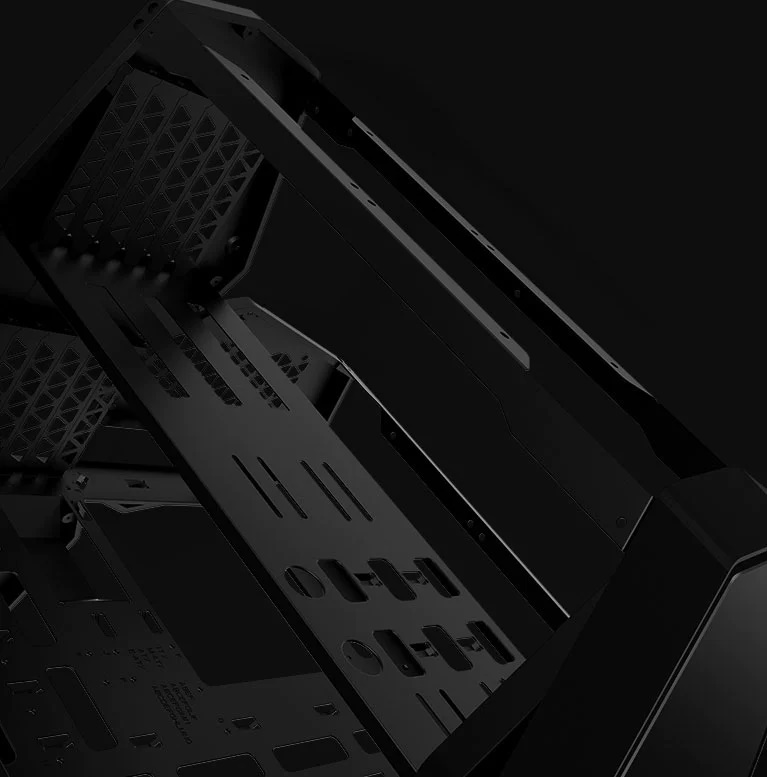 Customers who bought this item also bought