Make of It What You Will
Cooler Master is breaking new ground in the way cases are designed, made, bought and used. Fundamental to this reimagining is FreeForm™. We want you to have absolute control over how your case looks and functions, and that means giving you the option to adjust the exterior structure and aesthetic via a range of replacement panels and doors. Each choice changes the look and feel of the case, but also the flexibility of the interior layout.

The option to relocate the M.port and remove the partition plate gives you the freedom to adjust the inside of the case. Leveraging our unique clip-and-click design, FreeForm™ lets users vertically adjust or entirely remove drive cages, allowing for multiple system configurations.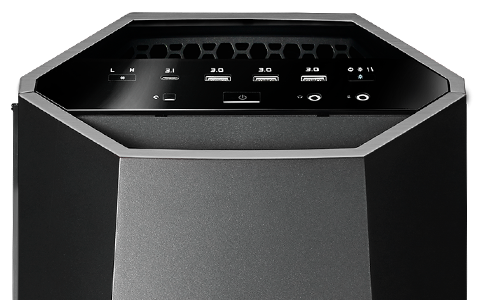 Upgraded I/O
One USB Type-C port, three USB 3.0 ports, and controls for fan speed and LED functionality.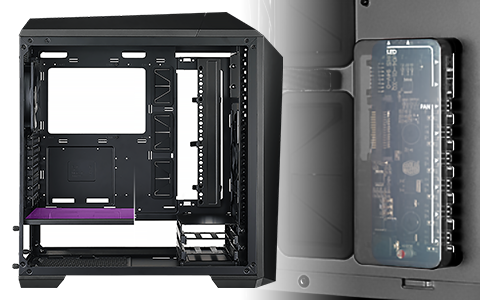 RGB-Enabled Partition
Pre-installed with a removable RGB LED partition and RGB lighting control board.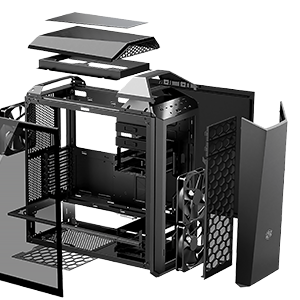 FreeForm™ Modular System
Easily customize, adjust, and upgrade your case, inside and out.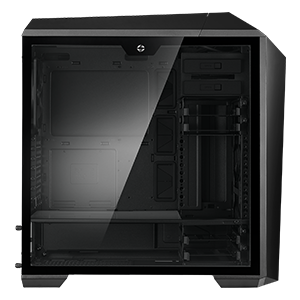 Clear View Inside
An edge-to-edge light grey-tinted tempered glass side panel gives a wide view inside your PC to showcase your masterpiece.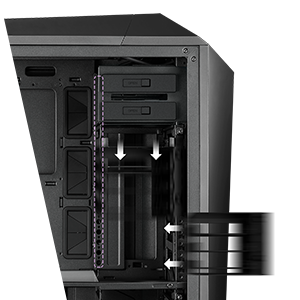 Clip-and-Click
Our clip-and-click panel lets you vertically adjust or remove ODDs and HDDs via sliding locks.

Slip-and-Clip SSDs
Two pockets with mounting positions behind the motherboard tray.

Drop-Proof Side Panels
Bracket support holds side panels confidently in place during installation and removal.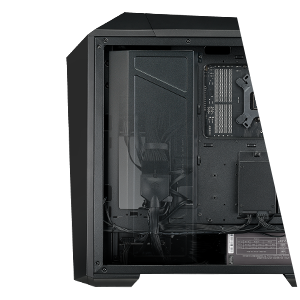 Cable Management Cover
Assemble clean builds like a pro.

---
Accessories
Available for purchase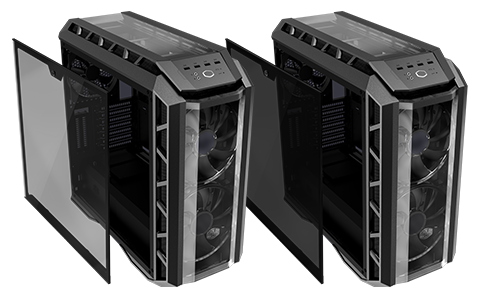 Tempered Glass Side Panel
MCA-M500R-TGSP00-LGT, MCA-M500R-TGSP00-DBT
Fit for MasterCase 5, 6, MC500, MC600, and H500P series.

Available in both dark and light tints.

Vertical Graphics Card Display Kit
MCA-U000R-KFVK00
Vertically display your graphics card.

Designed to fit all MasterCase and MasterBox ATX series cases.

RGB LED Strip
MCA-U000R-CLS000
16 million-color RGB lighting with a magnetic grip.